New Construction Radon Services
Factors such as location, climate and construction methods can affect the concentration of radon gas in a home. As such, The presence of radon in a home is not limited to just older houses, it can also be found in new constructions. Radon gas can enter a new home through cracks in the foundation and air pressure differences. Its presence is influenced by the area's geology, with higher potential in certain regions as designated by the EPA's radon zone map.
In high-risk Zone 1 areas, it is highly recommended to include some form of radon control system during construction to protect any in the dwelling from radon exposure. Incorporating radon mitigation techniques during the construction of a new home not only adds an important layer of safety for homeowners, but also saves them time, money, and potentially even their lives.
Quick Navigation
Arizona
Colorado
New Mexico
Texas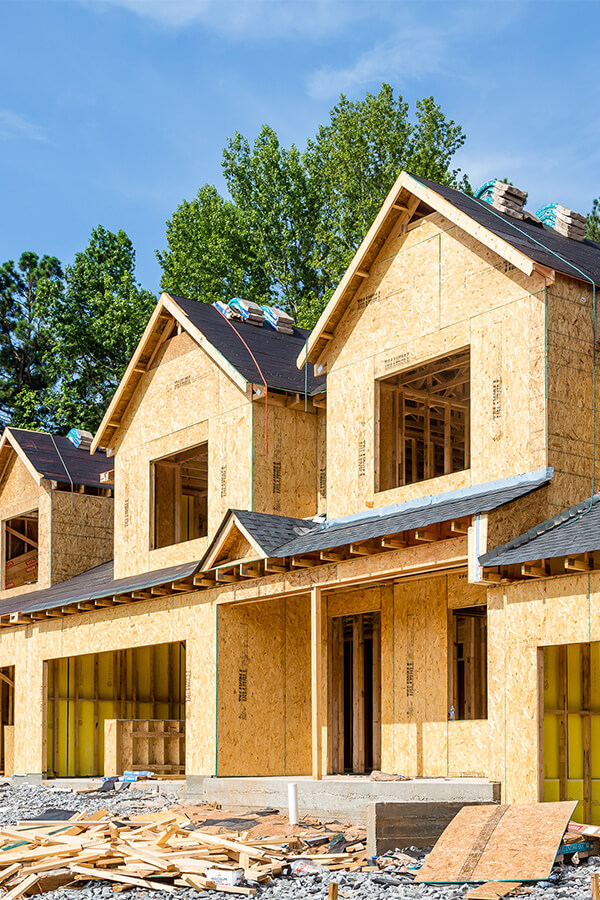 What is Radon Resistant New Construction?
Radon Resistant New Construction (RRNC) uses multiple techniques to seal potential radon entry points, prevent radon intrusion, and passively vent radon out and away from the property. Addressing radon during the construction of a new home is more practical and cost-effective than trying to retrofit an existing home. In fact, incorporating radon-resistant features during construction to create a "passive" radon mitigation system can be cost-effective, not only protects buyers from the risks of lung cancer from radon exposure, but it also provides a valuable selling point for health-conscious buyers.
Basic Features of Radon Resistant New Construction
According to the EPA, builders can prevent radon from entering a home by incorporating these basic features into construction:
Air-Flow Layer – Installing a 4" layer of clean gravel or aggregate beneath the slab floor prior to pouring allows radon to move easily underneath the property, creating what builders refer to as the "air-flow layer."

Poly Sheeting – Code-approved polyethylene sheeting installed on top of the air-flow layer provides extra protection from radon intrusion while also protecting the gravel from being filled by the concrete when the slab is poured.

Ventilation – Installing an airtight PVC vent pipe that runs from the gravel layer to the roofline will help passively vent radon in the soil beneath the slab up and away from your property.

Sealing Entry Points – Caulking and sealing all foundation cracks found in both the main body of the slab as well as the perimeter will help prevent radon intrusion.

Junction Box – Unless a more substantial active radon mitigation system is required, installing and electrical junction box in the attic will ensure your property is able to add a vent fan without significant post-construction modifications.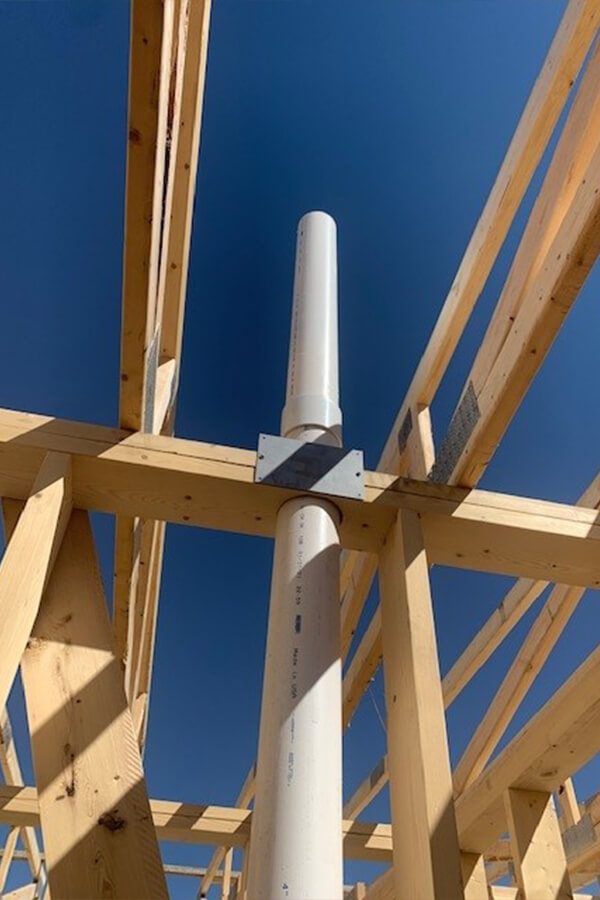 Leading New Construction Radon Measurement Professionals
We proudly work with many builders found across the Southwest to aid in the installation and testing of passive and active radon mitigation systems. As NRPP licensed and certified RMPs, we have extensive experience and receive continuous training to ensure we uphold the standards for new construction set for by AARST.
VIEW OUR REVIEWS ON GOOGLE
FROM OUR SATISFIED CLIENTS
Had home radon evaluation and remediation conducted. Owner Lynn was very professional and thorough with the process. Answered all our questions and found most effective and convenient location for remediation system install. Successfully got our high radon levels under the recommended levels. Highly recommend for this and any other services.
He responded immediately and set an appointment that was convenient for me. He arrived early for the appointment and started work immediately. I found his report to be very thorough and efficient with extra resource information attached.
I would highly recommend them… incredibly thorough & professional. Their communication throughout the entire process was timely, effective & accurate. Completely happy with their overall service & would use them again in a heartbeat!