Proudly Serving the Houston Area
In the southeastern region of Texas lies Houston, a city alive with energy, rich in heritage, and bursting with vibrant culture. Renowned for its diverse music scene, dynamic festivals, and thriving local culture, Houston captivates all who experience it. Indulge in a world of flavors, as the city's culinary landscape offers a delightful array of global cuisines. Nature enthusiasts can find solace in Houston's scenic parks, including the expansive Memorial Park and tranquil Buffalo Bayou Park. With its welcoming spirit, affordable housing options, and an abundance of entertainment, Houston is truly an extraordinary place to call home.
The average indoor radon levels in Houston have remained below 2 pCi/L, placing it in the EPA's Radon Zone 3. This indicates a generally low risk of encountering dangerous levels of indoor radon (4 pCi/L is the EPA's recommended action level). However, it is important to remain cautious, as there have been cases of homes in Houston and the surrounding areas exhibiting alarmingly elevated levels of radon. Therefore, it is crucial to prioritize radon testing when purchasing a home to ensure the safety of you and your family.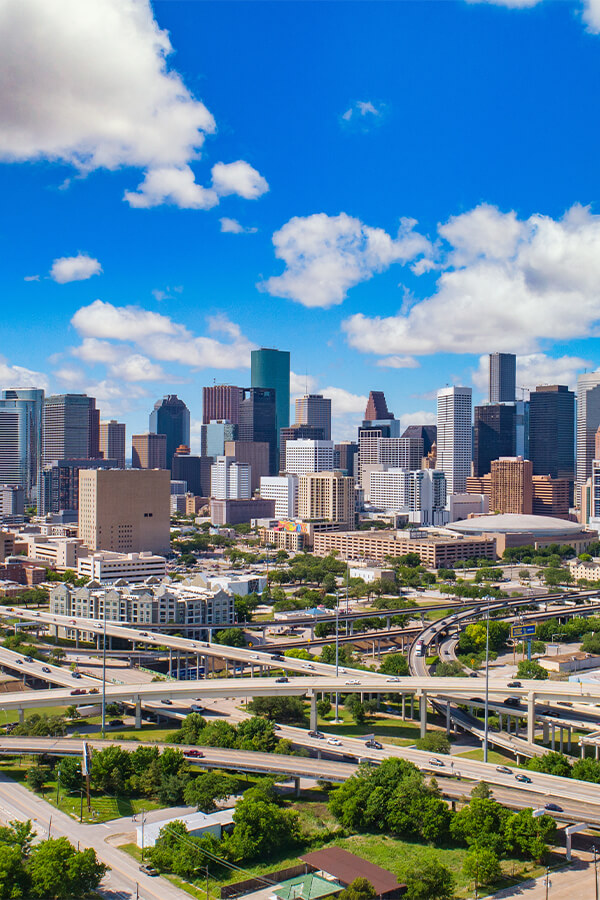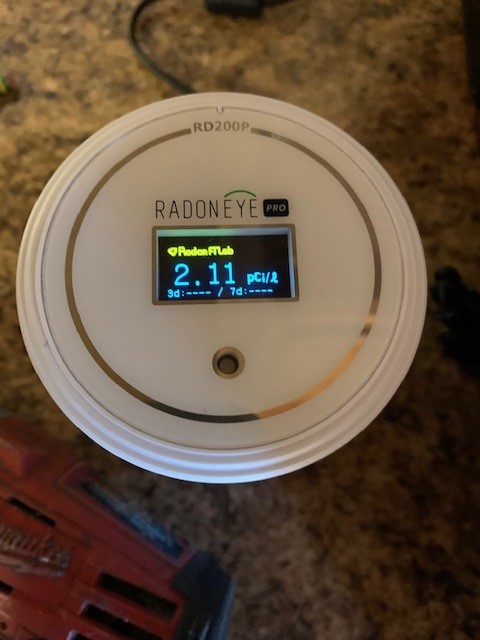 Radon Testing Services in Houston
While Houston generally exhibits lower average radon levels compared to other parts of Texas, it's crucial to remember that radon can vary even within the same city or from home to home. Radon levels can also change over time, emphasizing the importance of regular testing. Whether you're purchasing a new home or want to ensure ongoing safety, our quick and accurate radon tests provide the information you need.
Our highly trained RMPs strategically place sample collection devices on the lowest floor of your home, preferably in rooms without frequent moisture. After 2-4 days, we collect the devices and send the samples to a certified lab for analysis. Within 48 hours, you'll receive detailed results, and our RMPs will guide you on the best course of action based on the findings.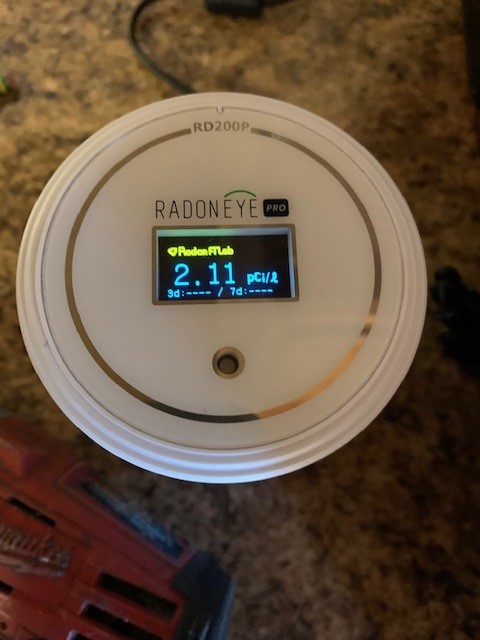 Radon Mitigation Services in Houston
Radon is a naturally occurring gas that arises when uranium breaks down in the soil. It has the potential to seep into your home through different pathways, including crawl spaces and cracks in concrete foundations. Without adequate ventilation, this radioactive gas can accumulate in the lower levels of your home, leading to serious health concerns like lung cancer and emphysema. It's crucial to address radon infiltration promptly to ensure the well-being of you and your loved ones.
Even in areas such as Houston, where average radon levels are lower, it is essential to prioritize the installation of an effective radon mitigation system in your home. Our experienced Radon Measurement Professionals (RMPs) will conduct a comprehensive inspection of your property and offer expert recommendations tailored to your home's specific design and foundation type. This proactive approach ensures the safety and well-being of your family by effectively reducing radon levels.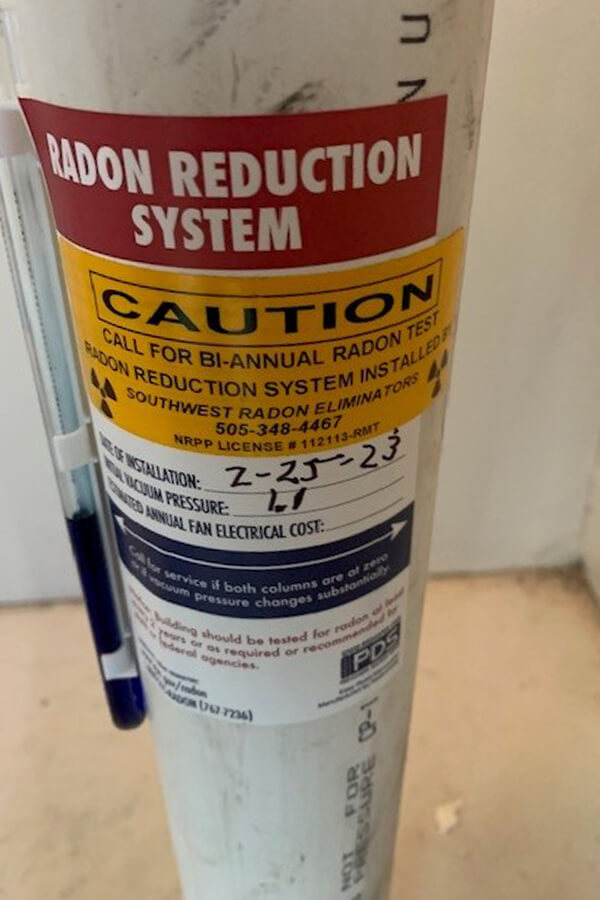 We Are Houston's Radon Elimination Specialists
Southwest Radon Eliminators is a premier provider of professional radon services for Houston and the surrounding areas. Our NRPP Certified Professionals have the expertise, training, and advanced equipment needed for accurate and efficient indoor radon testing. With minimal disruption to your daily routine, we deliver reliable results. Our specialization extends to installing effective radon mitigation systems for all property types, including new constructions. You can trust Southwest Radon Eliminators for professional radon testing and mitigation in Houston.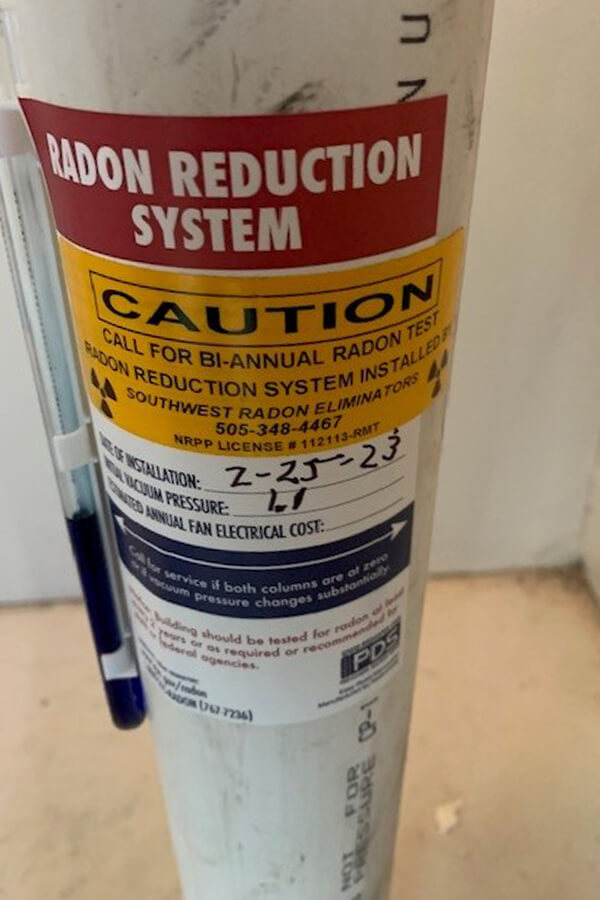 VIEW OUR REVIEWS ON GOOGLE
FROM OUR SATISFIED CLIENTS
Had home radon evaluation and remediation conducted. Owner Lynn was very professional and thorough with the process. Answered all our questions and found most effective and convenient location for remediation system install. Successfully got our high radon levels under the recommended levels. Highly recommend for this and any other services.
He responded immediately and set an appointment that was convenient for me. He arrived early for the appointment and started work immediately. I found his report to be very thorough and efficient with extra resource information attached.
I would highly recommend them… incredibly thorough & professional. Their communication throughout the entire process was timely, effective & accurate. Completely happy with their overall service & would use them again in a heartbeat!