Radon Services for Multi-Tenant Commercial
Elevated levels of radon are a common problem in multi-tenant commercial and industrial properties, from commercial facilities like office buildings and retail centers to industrial parks and manufacturing plants. Due to their complex designs and intricate ventilation systems, these properties are highly susceptible to elevated levels of radon. However, the potential health risks associated with radon exposure are particularly concerning in these settings as large numbers of people typically spend extended periods of time in these buildings.
Despite the widespread nature of radon across the Southwest in both residential and commercial properties, many property owners and managers remain unaware of the problem. It is therefore essential for them to take proactive steps to test for and mitigate elevated levels of radon to ensure the safety and well-being of their occupants. However, testing and mitigating elevated levels of radon in multi-tenant properties can be challenging due to the involvement of multiple businesses and the larger number of occupants.
Quick Navigation
Arizona
Colorado
New Mexico
Texas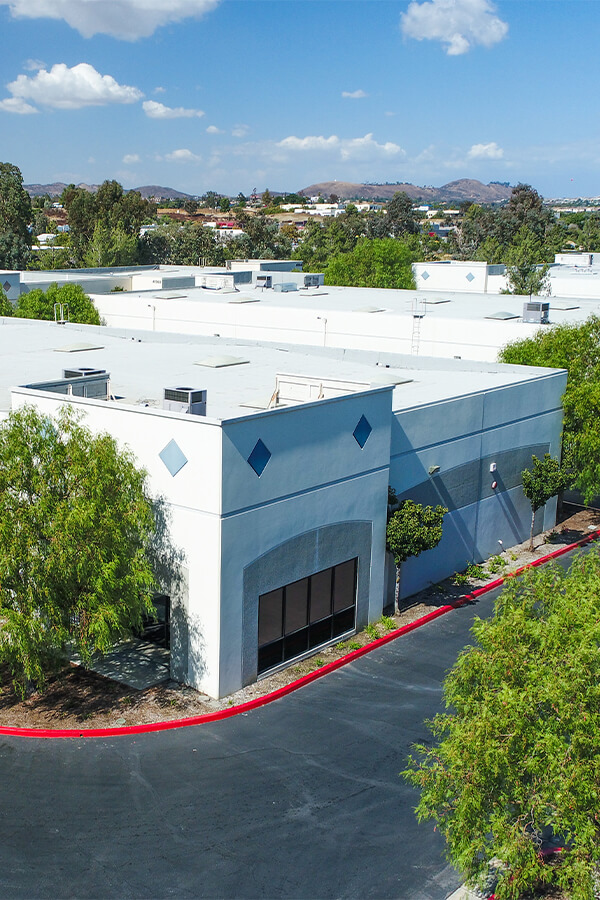 Radon Testing for Multi-Tenant Commercial Properties
Testing for radon in multi-tenant commercial and industrial properties presents unique challenges that make them more complicated than testing a single-family home or even other commercial properties. The sprawling design and complex ventilation systems found in large retail centers, factories, and industrial plants require extensive planning and coordination between testers, building managers, and tenants to ensure optimal testing conditions. As per AARST's protocol for measuring radon in large buildings, testing should be done in areas of significant occupancy during all times of day, including waiting rooms/lobbies, offices, warehouses, and other regularly occupied spaces.
Some of the greatest challenges for testing in multi-tenant properties include the need to minimize operational disruptions, ensure HVAC and building systems are set to optimal conditions for testing, and coordinate with tenants and building managers. Furthermore, as different businesses occupy different areas within the building, it is important to gain access to all areas for testing. To address these challenges, it is crucial for testers to work closely with building managers to obtain floor plans, schedules, and access to all areas. Additionally, proper communication with tenants is essential to inform them of the testing and ensure their cooperation with testing protocols.
Radon Mitigation for Multi-Tenant Commercial Properties
Due to their high occupancy and multitude of operating hours, radon mitigation for multi-tenant commercial and industrial properties can be a complex process that requires careful planning and execution. The first step is to conduct a thorough inspection of the property to determine the extent of the problem and identify potential entry points for radon. This typically involves testing for radon levels in various locations throughout the property, including both the occupied and unoccupied spaces. As such, implementation of effective mitigation efforts will need to be coordinated with multiple tenants and businesses.
Whether for a commercial or industrial facility, mitigation plans for a multi-tenant property typically involve the installation of sub-slab depressurization systems, which work to reduce the concentration of radon in the air by creating negative pressure under the building's foundation. It is important to ensure that the mitigation system is installed correctly and maintained regularly to ensure its effectiveness in reducing radon levels. Additionally, it is essential to comply with all relevant regulatory requirements and building codes to ensure the safety and well-being of occupants.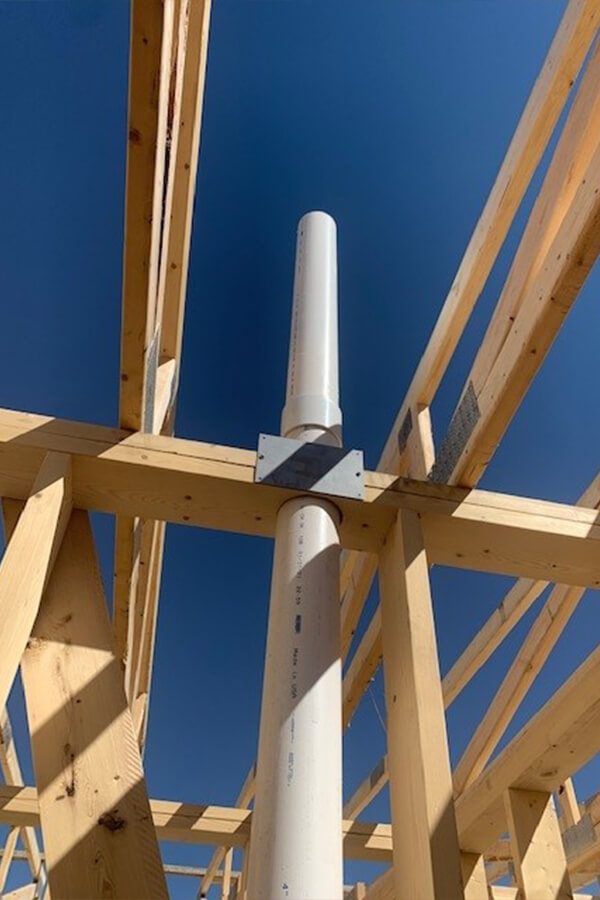 VIEW OUR REVIEWS ON GOOGLE
FROM OUR SATISFIED CLIENTS
Had home radon evaluation and remediation conducted. Owner Lynn was very professional and thorough with the process. Answered all our questions and found most effective and convenient location for remediation system install. Successfully got our high radon levels under the recommended levels. Highly recommend for this and any other services.
He responded immediately and set an appointment that was convenient for me. He arrived early for the appointment and started work immediately. I found his report to be very thorough and efficient with extra resource information attached.
I would highly recommend them… incredibly thorough & professional. Their communication throughout the entire process was timely, effective & accurate. Completely happy with their overall service & would use them again in a heartbeat!